Dreamcolor 5 or 10 M LED Strip Lights RGBIC, Govee WiFi Wireless Smart Phone Controlled Led Light Strip 5050 LED Lights Sync to Music, Work with Alexa, Google Assistant, Android iOS (Not Support 5G WiFi)


The APP name is " Govee Home ", please search for and install the application in Google play or Apple store.
Step 1: Download "Govee Home" APP
Step 2: Make sure your phone's Bluetooth / WiFi is open, and register a Govee Home account
Step 3: Click "+" to add device, select strip light model "H6117"
Step 4: Select a wifi network and enter the password of the network
Step 5: Name your strip light with English word only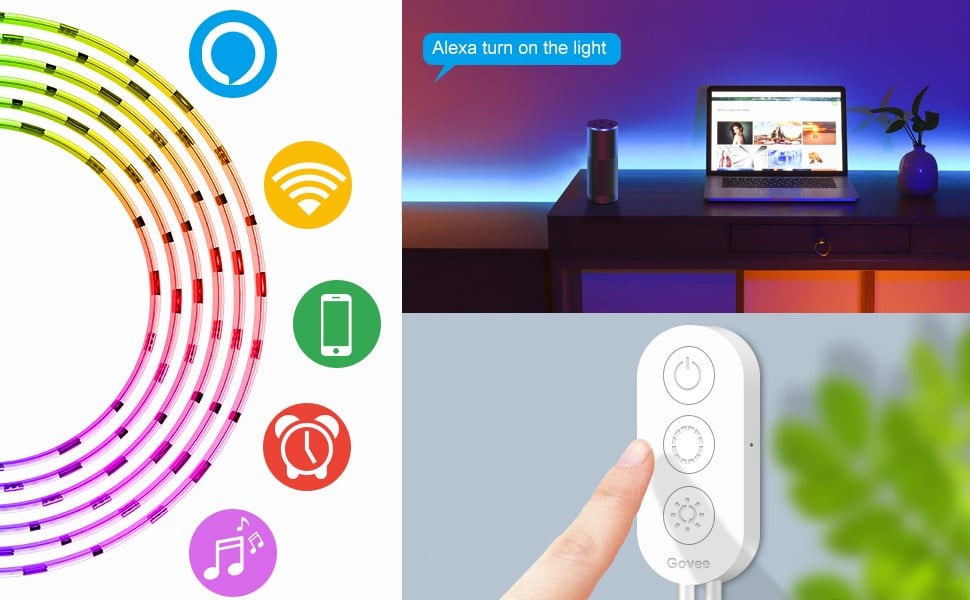 Multiple light strips are controlled by a Govee Home APP, as well as your voice through selected Alexa Google devicesGovee Dreamcolor led strip lights works with Alexa and Google Assistant now. Use simple conversation starters to turn your lights on and off, make them brighter and swap them to your favorite color, currently compatible with Echo and Google Home.
Bluetooth connection enables you to play with 16 million colors, DIY your preferred color, set multiple scenes mode via "Govee Home" app. More functions like flashing, timer setting, music sync is ready for you to explore.
A controller box with 3 simple buttons which can stick to wall is for your better experience. Just press to switch on / off, adjust brightness, change colors of the led lights set.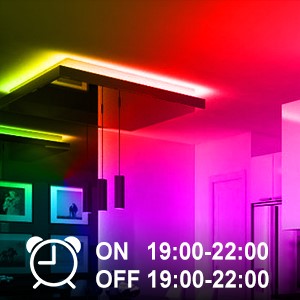 Timer switch
By using the " Govee Home " APP timer functions, you can set the right time, right color mode for wake up lighting.
Set a schedule for the lights to automatically turn on and off on your schedule that will dispel you or your baby's fear of the dark.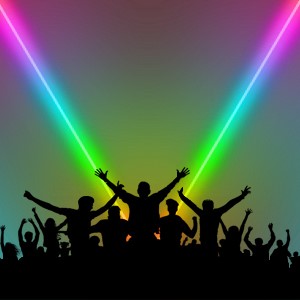 Sync with music
Unique music mode, Built-in high sensitivity mic, spectrum with light and colors adjusting automatically base on the ambient sound.
Dim the lights, turn on some music when your party begins. It will make your party time unforgettable. Enjoy your party show with millions of colors.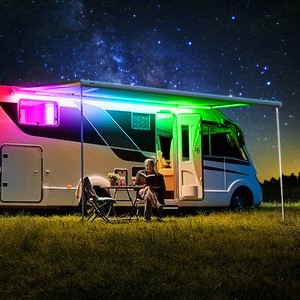 Fantastic camping experience
Waterproof strip lights suitable for indoor and outdoor decorations, can be used in anywhere conveniently and get perfect work in summer, create a fantastic camping experience for you.
A perfect decoration for Christmas, Party, Wedding, New Year.